The Dolce Vita Gentleman
January 23, 2015
Watch:
Daniel Wellington
Classic Canterbury Watch
Lapel Pin: DIY
Camera: Black Instax Mini 8
Bag: eBay
I'm on a roll binge watching classics this month mostly to find inspiration particularly in style and fashion.
This week I was so inspired by La Dolce Vita! If you haven't seen the film or have no idea about it, you need to educate yourself and go watch it right away! lol!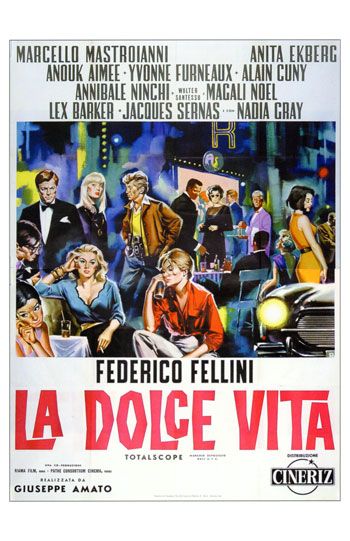 La Dolce Vita (
which literally means "The Sweet Life"
) is a 1960's Italian comedy-love story directed by Federico Fellini. Its a long story as it is divided with a Prologue and 7 Episodes so I'm not going to elaborate that much. But there's a few things I want to say about it. If you're looking for a beautiful classic Black and White film that is sexy, sensual, sultry, intriguing, funny with all that jazz and pizzazz, then this is a film that for you!
I loved every single scenes of this movie! The story, the characters, the music and of course the fashion! This film is a big inspirational bucket!
The look I am wearing today is loosely inspired by the film. Now I know the film is all in black in white but there's something in my head that tells me that if this was a colored film the theme and styling of the clothes would probably be composed of strong and upfront colors.
With my own touch of style and a little research on Italian Mens Fashion, I wore a nice blazer with rose colored stripes, a red checked shirt and a bowtie. For the bottoms, I just wore a simple black trousers and then went all out in color with my shoes.
If you're still not sold on this look, well here's a black in white picture just in case you're wondering! :D
I also brought my Black Instax Mini 8 paired with a white Instax bag (
ebay
) and pretend that I'm one of those paparazzis trying to get a shot of Sylvia. I also made a very cool DIY lapel pin just to personalize this look and make it look more me. And of course, thanks to Daniel Wellington I wore this
Classic Canterbury Watch
to complete this look.
You can buy your own Daniel Wellington watch now and use the code:
loscloset
to get a
15% discount on your entire purchase!
offer valid until January 31, 2015
visit their site:
Pop in some popcorn in that microwave, download and watch the movie!
5 Bags = 2 Bags
Always have fun!
Hype and fan me on Lookbook.nu:
http://lookbook.nu/lop
My everyday adventures on Instagram:
https://instagram.com/locloset
Partner: